Doremi Preschool School implements the Indonesian Curriculum that is enriched with the current teaching approaches and methodologies of the best practices in global education.
The Curriculum develops the learning skills that will help a child to grow holistically in all areas, that includes Verbal-Linguistic, Mathematical-Logical, Musical, Visual-Spatial, Bodily-Kinesthetic, Interpersonal, Intrapersonal and Naturalist.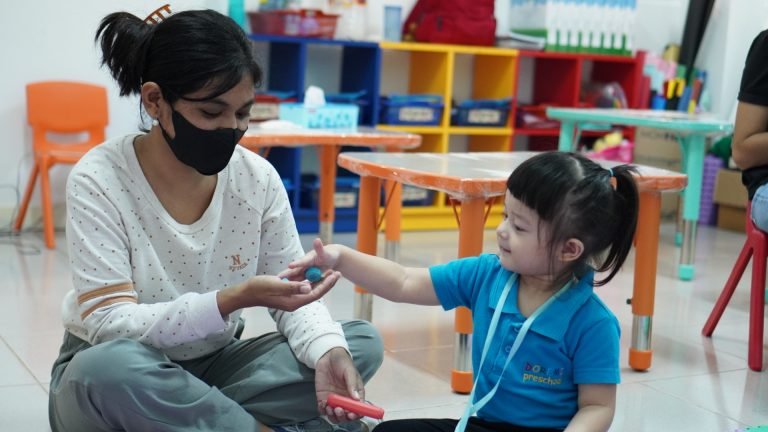 Toddler (18 -24 months)
At this stage, we offer the little ones fun activities to instill a love for school and learning in order to develop their natural curiosity. We will facilitate a smooth transition from their home environment to their new surroundings and help them improve their linguistic intelligence by teaching them on how to interact and communicate with their friends and teachers in a meaningful and safe way.
Pre – Nursery ( 2-3 years)
In Pre-Nursery classes, students will be introduced to multi-sensory activities using concrete objects, patterns and basic language skills to discover the nursery experience where they will learn on how to develop fine and gross motor skills by exploring the world with their five senses through a variety of activities.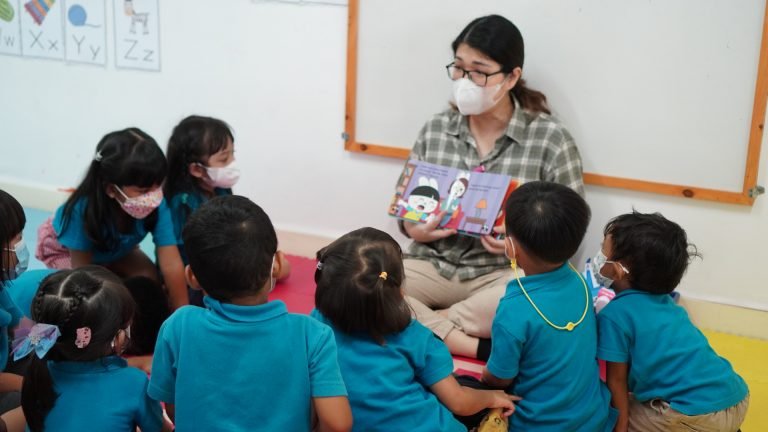 Nursery (3-4 years)
In Nursery class, the children will start learning all subjects-based areas by using a variety of objects and concepts from their home or school environment. By doing so, our students will intuitively discover concepts, solve simple problems, learn self-care skills, and continue develop their independence.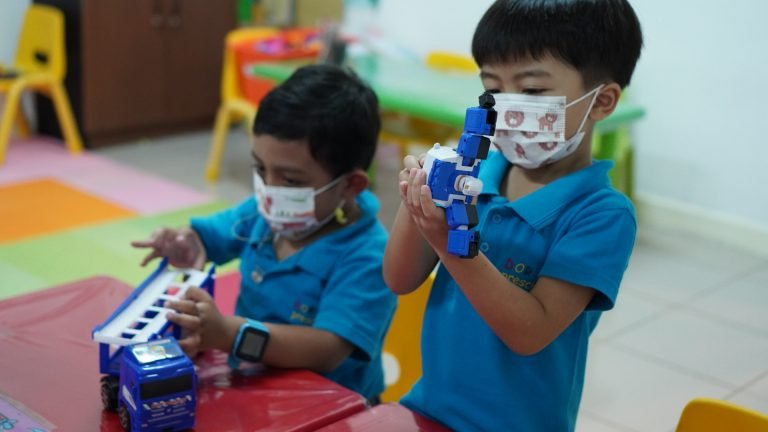 Kindergarten (4-5 years)
Our students in this level are supported within the framework of a carefully designed curriculum and preparation for preparatory class. Basic math and language skills (phonetic alphabet and reading) are also introduced during this stage. Students will learn on how to treat themselves and others with kindness and respect in order to improve their self-discipline and build and develop their character further.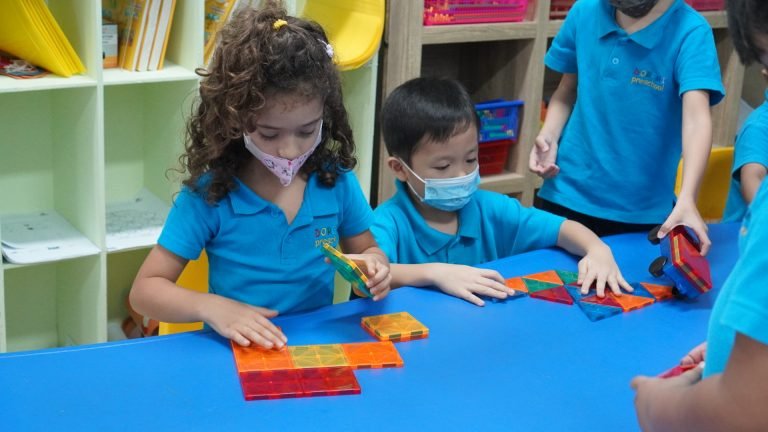 Preparatory (5-6 years)
At the Preparatory level, we start to engage the students in the necessary preparation for Primary school. We will introduce Stage One of Cambridge Curriculum during the daily school activities where they further develop their math and language skills. Students learn the basic reading skills through our phonetic reading program and they will be working on classification, sorting, measurements, and arts. Preparatory students are guided towards making their own choices in order to discover their personal interests and to develop an authentic sense of self.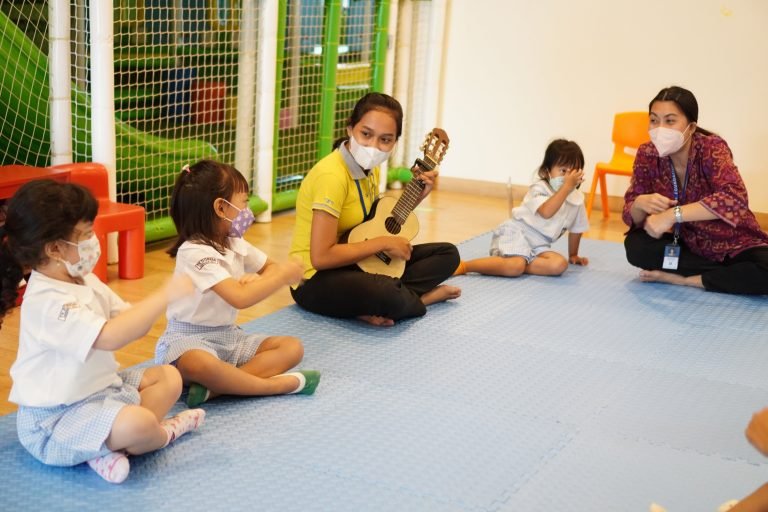 After School Daycare
After school Daycare is available until 4p.m. Activities include nap time, outdoor and indoor activities, art and craft, singing and dancing.
After School Activities
Our After School activities program is to develop students' interest and hobby in certain areas. Each semester the program might change accordingly based on students enrollment and interest.
Some activities we offer : Art and Craft,Swimming, Dancing, Cooking, Math Club, Scientist Club, Music.
<!—-><!—->
<!—->
<!—->
<!—->
<!—-><!—->
<!—->
<!—->
We are excited to conduct The Student Led conference on 15-17 March […]
<!—-><!—->
<!—->
<!—->
<!—->
<!—-><!—->
<!—->
<!—->
<!—->
Our last theme in semester 1 was "Celebrations and Holidays Around the […]
<!—-><!—->
<!—->
<!—->
<!—->
<!—-><!—->
<!—->
<!—->
On December 26th, 2022, all preparatory classes joined the study trip. We […]